We are a loose association of like-minded people with a passion for the mountains that we want to share with you.
Once upon a time there lived a young man, the same as hundreds of other young men, and that young man liked to climb and he liked mountains. He was born in a big, noisy city, but he dreamed of vast spaces. He was lucky to have preserved intact that quality, that creative power of childhood, which, although it does not have a name, results from the difference between whether a person lives or merely exists.
In order for a young person to live, he needs to desire a lot. Youth, these are the years of great enthusiasm and nobility.
Cracks, slabs, chimneys, overhangs… The young man gives his best and climbs them, and for now an unknown happiness rises in him, the need for which he vaguely suspected. The sun's rays spread friendly over the world, the air is fresh, blood boils in his muscles, his heart beats excitedly.
And the young mountaineer meditates between the earth and the sky, on the highest rock peak that enchanted him the previous evening. Performance and contemplation – that's mountaineering. Performance and contemplation, never one without the other.
[Gaston Rébuffat, Between Earth and Heaven]
My friends call me Ďurec. In my birth certificate it says – Juraj Hýroš, born 1970 in Slovakia. I spent my grammar school years still deeply interested in the royal game – chess. I almost made it to the 1st League. But in college I had a full-blown outdor period, which lasts to this day. I see myself as a versatile outdoor enthusiast. Hiking, mountaineering, paragliding, ski mountaineering and mountain biking are activities I can't imagine my life without. I started the STATERA website to bring people of like mind together.
Countless mainly summer climbs in the High Tatras, among others:
– Gank Gallery, Orlovského cesta, VI- (Miro Dvoršt'ák)
– Gank Gallery, Path of Spiders, VI+ (Bohuš Čiernik)
– Lomnicky Peak, Hockey Stick, VI (Martin Velas)
– Kežmarský štít, Giant's Corner, VI
– Hawk Tower, Red Previsy, VII-
– Volia Veža, Eštok-Janiga, VI+
– Gerlach, Z wall, Brnianska cesta, VI+ (Čiernik)
– Gerlach, V wall, Stanislavského in winter, V (Čiernik)
– High, S wall, Stanislavského cesta in winter, VI, (Čiernik)
Other areas
– Dolomites, Marmolada, south face, Via Olympo VII+, 1.000 m, (Vlado Linek, Miro Dvoršt'ák)
– Peru, Sphinx, Original Route, 800m, VIII, difficult route at 5.000m, I only "assisted Rasto Krizhan"
– Peru, Artesoraju, 6.000 mnm, with R. Križan we ended up 50 m below the summit due to lack of snow anchors
– Peru, Chopicalqui, 6.345 mnm, basically harder hiking, solo
– Bolivia, Nevado Illimani, 6.400 mnm, hiking (Ondreáš, Chalupka, Honko)
– Morocco, Djabel Toubkal, 4.167 mnm, hiking (Robo Karkusz)
– Namibia, Spitzkoppe, 1.784 mnm, technical hiking (Karkusz, Sládecek)
– Yosemite and Tuolume Meadows, a few ascents in VII, (Peter Matura)
– Jordan, Wadi Rum, many ascents in VII (Kováčik, Čiernik)
– Tre Cime di Lavaredo, Yellow Edge, VII, (Lukas Liner)
– Tofana, Costanthi-Ghedina, VI (Liner)
– Teplice Rocks, Luftwaffe, VII (Vlado Linek)
– climbing in Rodellar, Verdon, Boux and other rock areas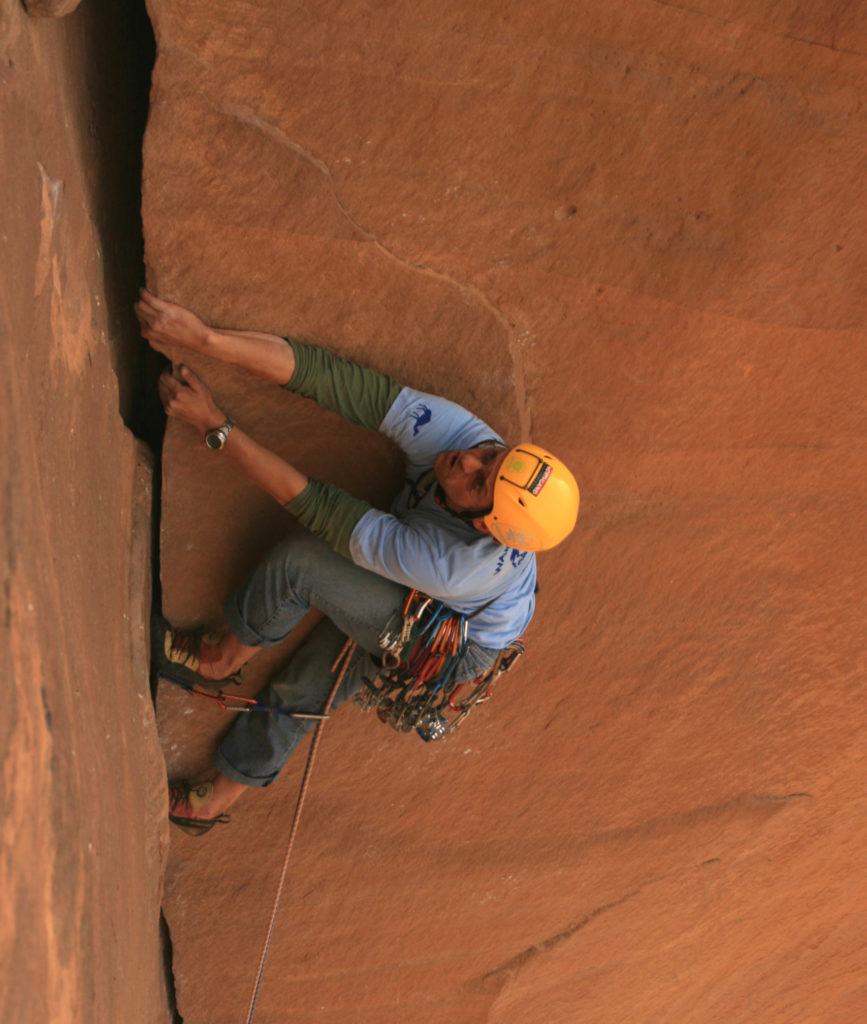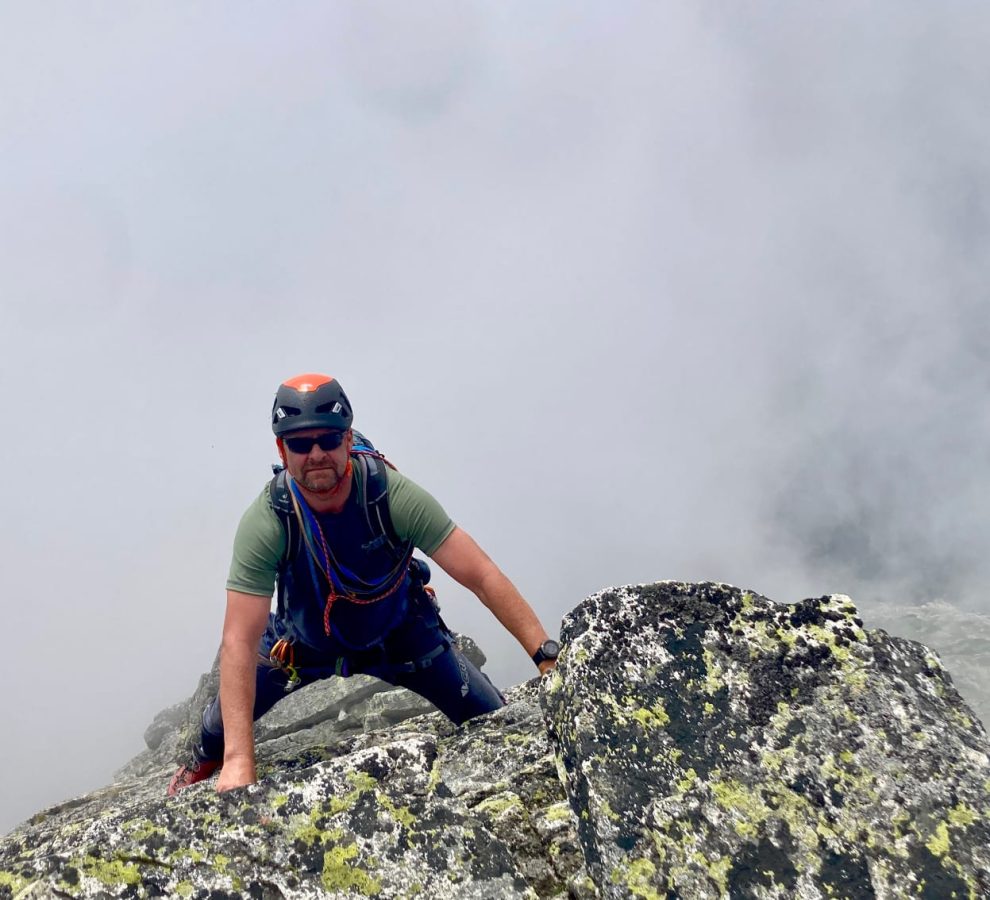 A selection of the most beautiful ascents and descents in Slovakia and in the wider world.
Vysoka, Lomnický štít, Kriváň, Spišský, Kôprovský,
crossing the Ridge of the Low Tatras
Rietzer Griesskogel, 2884 masl, Austria
Rofanspitze, 2259 masl, Austria
Nevado de Parinacota, 6380 masl, Bolivia
Nevado de Sajama, 6542 masl, Bolivia
Pik Korona, Pamir, Kyrgyzstan
Mount Ercyes, 3917 masl, Turkey
Kuh-e Damavand, 5671, Iran
Ararat, 5137 masl, Turkey
Selection from bikepacking and multi-day rides:
Transalp Arnold weg – 6 days
Cross over Slovakia – 14 days 
Slovakia from north to south, 4 days
lovensko/Czech border, 7 days
Slovenia from north to south – 7 days
Ukraine, around Polonina Runa, 4 days
Through the Negev desert – 7 days, Israel
New Zealand, North Island – 6 days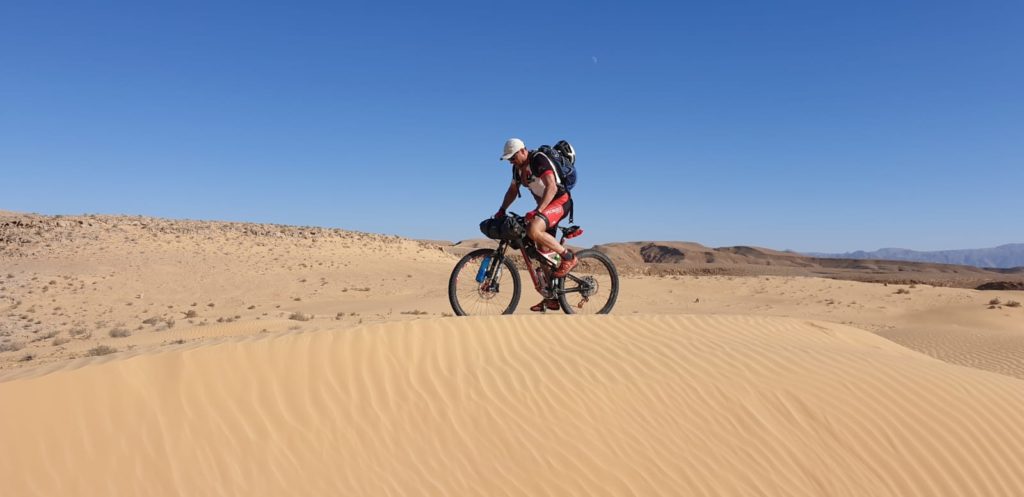 Morocco, 21 days
Namibia, 15 days
Sicily, 7 days
Ukajina, Hoverla
Ukraine, Polonina Runa
Romania, Trans Fagaras
Montenegro, Albania, Durmitor
Antoine de Saint-Exupéry
pilot and writer
Only with the heart can a person see correctly, the essential is invisible to the eyes.
Gaston Refuffat
alpinist and writer
Performance and contemplation, never one without the other.
Marcus Aurélius
Roman emperor
It is not death that man should fear, but that he will never begin to live.